The first two episodes of the second series of BBC1 Crime Drama
Luther
have recently been shown and I am very glad about its return. It seemed unsure whether or not this series, focused on down and out London detective
Luther
who is simply trying to get through the day while on the job, would get recomissioned due to decreasing ratings last year.
However the carefully planned, high quality scriptwriting and acting talents on the show could not be ignored, gaining
Luther
another four episodes exposing more fictional twisted criminals and cunning detective work. This new series has gained strong audiences with viewers praising Elba's portrayal of
Luther
via Twitter and Facebook – so why has this programme become so watchable?
First and foremost it has to be the title character, Luther, a name of Old German origin meaning 'soldier of the people' and 'famous warrior' (aptly given to the late Martin Luther King). Luther is far from perfect like the rest of us. He has his inner demons that he battles with every day, but it's the evil occurrences in his life that strive him to fight against those at wrong as much as his will allows it. He is truly a defender of London, his people, and this is what I believe certainly the younger generation relates with in this character.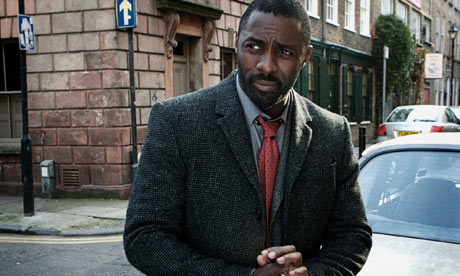 Idris Elba has eased himself into this character, a broken man with strong elements also – a far cry from the seemingly untouchable gangster he portrayed in The Wire, showing off his acting range. The scriptwriting is also great, not too clichéd with an intelligently paced, layered story (even if the ideas maybe abit too unrealistic). And finally, the setting of Luther in London is perfect for bringing out the gritty nature of the city and of this frankly brilliant summer watch.