By now, you should have heard about Beyonce performing at Glastonbury 2011 on Sunday night. The superstar said herself that the world was watching the televised festival that night and there's no wonder why.
Glastonbury always puts on a good show making sure the headliners have the ability to do such a job and this year Beyonce, along with Coldplay and U2 definitely smashed it. Coldplay played an astonishingly atmospheric set on Saturday night playing anthem after classic Coldplay anthem.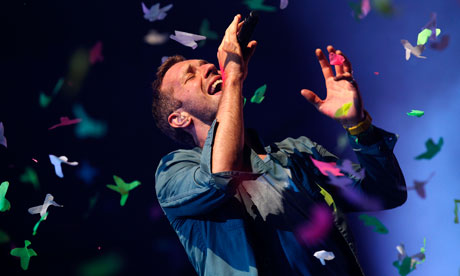 However, in Fl@unt's opinion the best act was truly saved till last. Beyonce became the first female act in 20 years to headline Glastonbury and she showed everybody why she's the new generation of a legendary music star, outdoing herself with a funky and fresh music set that lasted over 1 and a half hours.
The crowd chanted along with Beyonce as she sang her past hits as well as performing new songs off her new album '4'. Catch a couple of Fl@unt's favourite new tracks she performed below:


What did you think of Beyonce at the festival? Fl@unt challenges the Glastonbury headliners next year to do better.